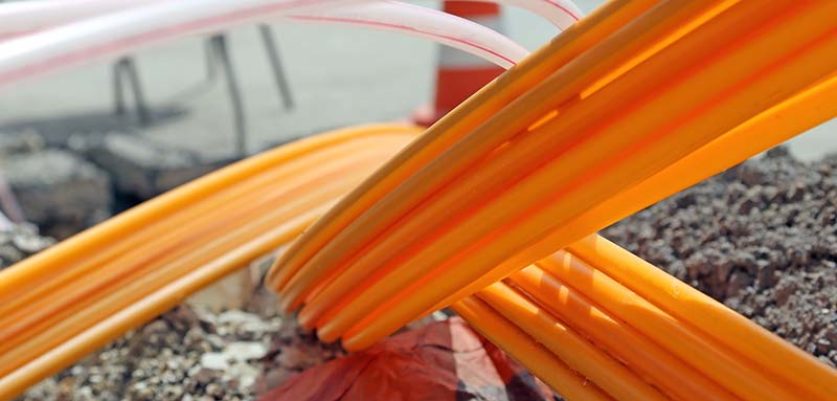 Chancellor of the exchequer Philip Hammond spoke of plans to increase coverage of superfast internet at the annual CBI dinner this week.
Mr Hammond told attendees he wanted to set most residential and commercial properties up with "full-fibre" capability by the year 2025. The new plan is part of the vision for the economy in post-Brexit Britain with high speed internet access being considered a key factor in helping British companies compete. The chancellor also mentioned various other initiatives focused around bettering the UK's productivity rates.
"In the 21st century, fibre networks will be the enabling infrastructure that drives economic growth," he said
"Over a million premises already have direct access to them… but if we are to achieve our ambition of a truly high-speed economy, and keep up with our competitors, then we need a step change in our approach."
The plan to get Britain "full fibre" capable will be no mean feat – meeting the chancellor's current target will require 15 million homes being delivered superfast broadband within 7 years. The news was received well by the CBI, with director general Carolyn Fairburnsaying firms around the country would welcome the new plans.
"In the 21st century, fibre networks will be the enabling infrastructure that drives economic growth.
"We will do it by creating the conditions for the market to deliver… and we will use all the tools at the government's disposal to ensure all parts of the country can benefit from fibre technology," she said.
Some experts however are sceptical about is the likelihood that such promises can be kept. There have been many broadband rollouts undertaken, with Vodafone, Virgin and BT all aiming to reach five million premises by the year 2020. The issue that many have run into is the disproportionate cost compared with low return when it comes to connecting rural areas with high speed internet. Many projects simply do not include such areas when it comes it rollouts and it is very possible that Philip Hammond's pledge may run into similar difficulty.
There is currently much heated discussion in the telecoms industry about how best to provide high speed internet to the nation. There has been suggestion for some time that BT, which owns most of the broadband networks in the country has should share its under and over ground infrastructure with other ISPs to speed up the process. Mr Hammond has implied that he will not be imposing "government diktat" on BT to force them to share their infrastructure but would rather see an agreement reached.
Chief Executive of Virgin Media Tom Mockridge didn't believe that Mr Hammond was doing enough to see his plan come to light.
"The government's ambition declared tonight at the CBI annual dinner for 15m FTTP by 2025 is a total mirage unless it takes effective action to liberalise property wayleave laws to allow new ducts to be constructed to carry fibre and requires BT to open up its existing ducts to new entrants," he said.