A letter penned by the head of cross-party lobby group calling on the Government to heed the advice of a recent report and push ahead with the Swansea Bay Tidal Lagoon protect has been co-signed by 107 MPs.
Gloucester MP Richard Graham, who chairs the All-Party Parliamentary Group on Marine Energy and Tidal Lagoons, wrote the letter to Secretary of State for Business, Energy and Industrial Strategy, Greg Clark.
In it, he referred to a review published in January by former MP Charles Hendry, which urged swift support for the project.
The Swansea Bay Tidal Lagoon is a project run by dedicated company Tidal Lagoon Power that would see large amounts of completely renewable energy generated daily that would be used to power tens of thousands of Welsh homes once completed.
The project is described as "provid[ing] a scalable blueprint for a new, global, low carbon power industry", with the potential for several other similar projects being completed around the UK, should this first one prove successful.
Swansea Bay Tidal Lagoon in Numbers: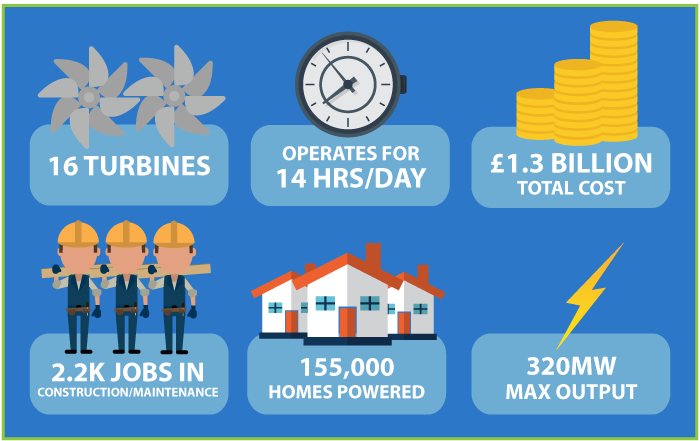 Permission has been secured for construction of the tidal lagoon at Swansea Bay, and Hendry's report looks to make its beginning ever more likely.
Hendry said: "I believe that the evidence is clear that tidal lagoons can play a cost effective role in the UK's energy mix and there is considerable value in a small (less than 500 MW) pathfinder project. I conclude that tidal lagoons would help deliver security of supply; they would assist in delivering our decarbonisation commitments; and they would bring real and substantial opportunities for the UK supply chain.
"Most importantly, it is clear that tidal lagoons at scale could deliver low carbon power in a way that is very competitive with other low carbon sources."
The effectiveness of tidal lagoons as power generators is one thing, but what Hendry's review importantly made clear is the financial viability of these projects, provided they are financed in the right way. This is something that Richard Graham's letter focused on.
He argued that, should the government "pay a subsidy on the energy generated…on a 'Contract for Difference Equivalent'", the Swansea Bay Tidal Lagoon "would cost around 31p…per household per year for the first 30 years". The value this would bring both in terms of energy generated, and demonstration of efficacy of similar projects that could then be undertaken is clear.
Subsequent projects, that would be large in scale, would of course cost more, but not by much. Hendry's report, as explained in the letter, shows that future tidal lagoons "should cost an average of 49p per household p.a for the first 60 years, with the same nuclear output costing £1.40."
All in all, they argued, "tidal lagoons actually require less subsidy per MWh over their lifetime than any other technology".
The current position of the Government is that they wish to avoid making too hasty a decision regarding the future of the project and, ideally, would like to bring down the cost.
A DBEIS spokesperson said: "Government will require a period of time to assess the merits of such a programme and determine what is in the best interest of the UK energy consumer and taxpayer in the long term."