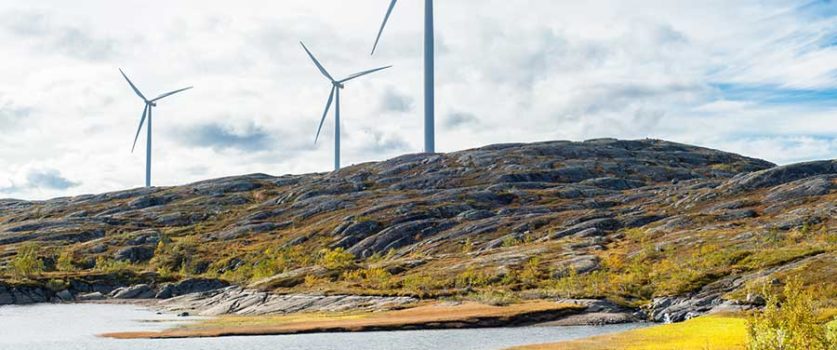 Google is to start receiving its its first lot of power from a Norwegian wind farm in September, as part of a deal struck last year.
According to the deal, Google will receive 100% of the power generated at the Tellenes plant for a 12 year period. The electricity generated will be used to power "one or several" of the tech giant's data centres in Belgium, Finland, Ireland and the Netherlands, according to Reuters.
Speaking to a news agency, a spokesperson for Google explained: "We'll purchase power as soon as the wind farm becomes fully operational, which we expect will take place in early September 2017".
The first turbines are due to be switched on next week, but Google will not be receiving power until the whole thing is operating at commercial capacity, which is expected in September.
Olav Rommetveit, speaking on behalf of the turbine manufacturers Zephyr, said: "Google will not immediately get the supply. It has an exclusive contract for 12 years and they will begin getting the electricity at some point after commercial operations begins."
The Tellenes plant is a joint venture between Zephyr and Norsk Vind Energi, and was funded by BlackRock. It will be, when fully functioning, the largest wind farm in Norway, with 50 turbines and a generational capacity of 160MW. According to Norsk Vind Energi's website, the plant is estimated to produce around 530GWh worth of power each year.
The purchase of the power from the Tellenes plant is just one of several moves by Google aimed at improving the environmental impact of the company which has, according to a spokesperson, been "carbon-neutral since 2007," and is "committed to powering 100% of [its] operations with renewable sources".
As well as several solar investments, Google has also purchased future power from another nordic wind farm – the 22-turbine Lyrestad wind farm in Sweden, due to become operational in 2018.
Separately another Alphabet Inc subsidiary, X (formerly Google X) has purchased an innovative power company currently developing wind kites, as a low-cost alternative to turbines.
Makani's wind kites consist of a high-performance, low-weight 'wing' shaped like a glider that is attached to the ground by a tether. The wing has several rotors on it that generate electricity as it is pushed in a circular flight path by the wind. The electricity passes through the specially designed tether into the ground station.
Makani's Energy Kites have a rated output of 600kW – lower than a typical wind turbine. However, weighing in at just 11,000kg, they more than 90% lighter than a ground based turbine with equivalent generational power, and are able to catch much more powerful winds at higher altitudes, make them exceptionally efficient. Makani's kites have been tested, but it is not yet known when they will be made commercially available.