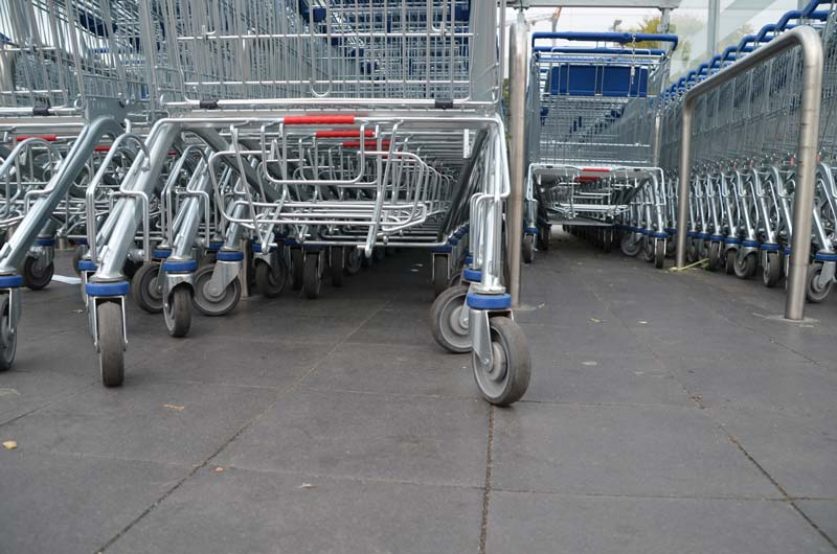 Supermarket chain Aldi has pledged to make its entire operation in the UK and Ireland carbon neutral in the next two years.
The German retailer, which has more than 775 stores and 11 distribution centres across the UK and Ireland, says it has already gone some way to making its business renewably powered.
So far, Aldi has installed 338 solar panel systems on its properties, and has invested £20 million in more efficient refrigeration systems to reduce both energy usage and carbon emissions.  According to its own statistics, it has reduced its carbon footprint (via a reduction in greenhouse gas emissions) by up to 53% in the last six years.  The UK's fastest-growing supermarket has also announced that by the self-imposed deadline it would purchase 100% renewable energy from facilities in the British Isles to reduce energy transfer costs and emissions.  Aldi's website also details plans to revamp its transport networks by using more efficient routes and vehicles, as well as reducing water consumption by restricting it only to staff welfare usage, and eliminating leaks.
Fritz Wallaczek, Aldi's corporate responsibility managing director, said that the company would continue to look to reduce its remaining emissions in the next few years: "Becoming carbon-neutral is a key part of our corporate responsibility commitments.  We are continually reviewing our operations to reduce emissions and be kinder to the environment, while also future-proofing our growing store portfolio for many years to come."
Aldi has moved in response to a study by Engaged Tracking, which ranked the UK's supermarket's by carbon footprints and placed Aldi in 8th place out of 10.  Sainsbury's was ranked the 'greenest' supermarket, with an emissions level 12 times lower than that of Iceland, labelled the country's 'worst polluting supermarket'.  An Aldi spokesperson said: "we do not believe the report is a credible reflection of our position on energy consumption and usage."
The report also highlighted that Lidl, the other recent low-cost entrant to the UK industry, was just as bad at polluting.  Sam Gill, CEO of Engaged Tracking, said: "Sainsbury's has recognised that as a food retailer its supply chain depends on the health of the natural environment.  But other supermarkets are not grasping this fast enough.  Iceland, Aldi and Lidl make big claims about creating value for customers but they are not doing enough to protect their customers' environment."
Aldi has also pledged to improve carbon-cutting initiatives around the world through working with the non-profit group ClimatePartner. Their work includes improving water facilities in India, supplying clean cooking equipment in China, and protecting carbon sink rainforests in Peru.  So-called 'carbon credits', where companies with some inevitable (and irreducible) emissions invest in projects cutting carbon elsewhere, would allow the retailer to officially claim to be fully carbon-neutral.