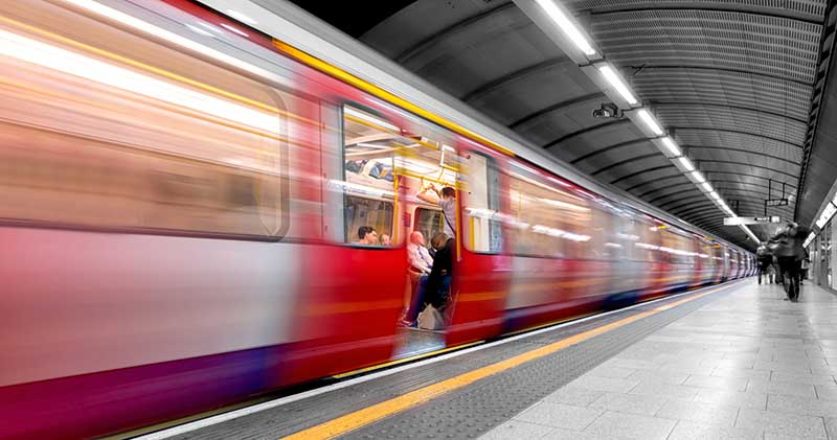 TFL has completed a successful trial of a new 4G network for the Tube and can now move forwards with its plan to provide 4G coverage to Tube passengers by 2019.
The trial took place on the Waterloo and City line last summer. It involved making a call during the journey, and monitoring the 4G signal throughout – neither of which cut out once. The four main UK mobile network operators (EE, Three, Vodafone and O2) were all involved in the trial process, with O2 and Vodafone being directly involved with carrying out the tests.
Commercial Development Director at TFL, Graeme Craig hailer this is as being "great news for our customers." He hailed the "the success of this trial […] to unlock one of the UK's most high profile not-spots and deliver 4G mobile coverage throughout our tunnels and Tube stations," he commented." Mr Craig went on to add that he believed that providing 4G coverage to Tube passengers would provide a valuable source of increased commercial revenue, which in turn could be reinvested in additional upgrades to the London transport system by TFL.
Once the new service goes live across the Tube network, commuters will for the first time ever be able to continually access the internet to browse, check emails, watch videos, and receive social media updates, all whilst travelling underground. Currently there is already a limited internet service in place on some of the tube network, but this planned upgrade will vastly improve upon that existing framework.
Currently commuters on the Tube can connect to a Wi-Fi service provided by Virgin Media, however, it is only available at a limited number of stations, and not in the tunnels at all. This gives users little time to connect and browse when they arrive at each station before their train moves off again.
Speaking about the planned upgrade to the Tube network, Derek McManus, Chief Operating Officer of O2 said "the demand for ubiquitous, fast mobile connectivity is unquestionable. People expect to have connectivity wherever and whenever they are and, by increasing connectivity on the Tube, people will be able to get more out of their journey time. Trials such as these are vital in laying the foundations for customers, especially commuters, to have seamless connectivity on the go."
"We have seen usage of mobile data traffic increase by around 300 per cent in London alone over two years. As a consequence, we continue to invest heavily in our network to offer Londoners, commuters and visitors" said Ker Anderson, Vodafone UK's Head of the London mobile network. "We are delighted to have worked with Transport for London on this trial. Delivering 4G on the Tube will keep our customers connected while they are on the move."
The Chief Digital Officer of London, Theo Blackwell hailed the "brilliant initiative" of the trial, and went on to reveal that it is only the starting point of future plans "to improve connectivity at home, in our high streets, public spaces and across the transport network. TfL's innovation shows we can make a real difference and benefit Londoners through using city-wide public assets in a smarter way, starting with the Tube."