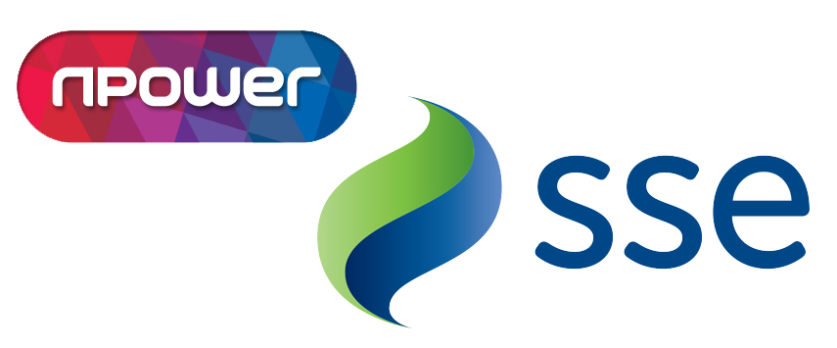 Energy giants SSE and Npower are to be merged, bringing the big 6 energy companies in the UK down to 5.
The two companies will now have 11.5 million customer accounts, which had raised concerns of a "stranglehold" of the largest operators in the market.
"We are very proud of what we've delivered over many years," said SSE chief executive Alistair Phillips-Davies.
Alistair also said that the merger would help both companies "focus more acutely on pursuing their own dedicated strategies".
SSE COO Tony Keeling spoke to BBC Radio 4's Today Programme arguing that the merger is not, as has been suggested, a response to the government's drafted energy tariff price cap.
He said: "We've listened to government regulators and customers and understand that the market needs to transform and we're absolutely committed to doing that.
"By merging SSE's retail business with Npower's retail business to form a new organisation, we think we can be more efficient, more agile and more innovative for customers."
Peter Terium, chief executive officer of Npower's parent company Innogy, also commented on a potential connection between new government legislation and the merger. He denied that price cap was the sole reason for the merger, but admitted that it might have affected the speed of the deal.
"In the light of the tense market situation it would have been difficult for Npower to play a strong role in the UK electricity market for the foreseeable future," he said.
There have been some concerns over the move, with shadow secretary Rebecca Long-Bailey and consumer group Which? both calling for scrutiny by fair trade authorities. Kevin Coyne, who is national officer for energy at the Unite Union shared these concerns, claiming it would further help the larger energy company's stranglehold on the market.
The deal could indeed fall into investigation by the Competition and Market's authority, but Mr Keeling added "We think it is very good for competition and customers. There are over 60 people competing in the market and if you look back to 2011, there were only eight."
Although it is true that there have a huge number of entrants into the energy market over the past few years, the big six energy companies still dominate over 80% of the market.
SSE said the move, which should be completed by the end of next year, would create significant savings for the company, somewhere in the region of at least £100m. The new merger would also create a new and more agile supplier, one which would be better suited to competing with the newer challenger energy companies which use lower costs to provide cheaper energy to consumers, they argued.
Mr Keeling added: "We're proud of our track record in customer service and have plenty to build on.
"But there is a huge amount of competition and we need to do more than ever to compete by providing value for money and excellent experiences for customers.
"We have an exciting opportunity to create a major new independent supplier with a single-minded focus on customers."