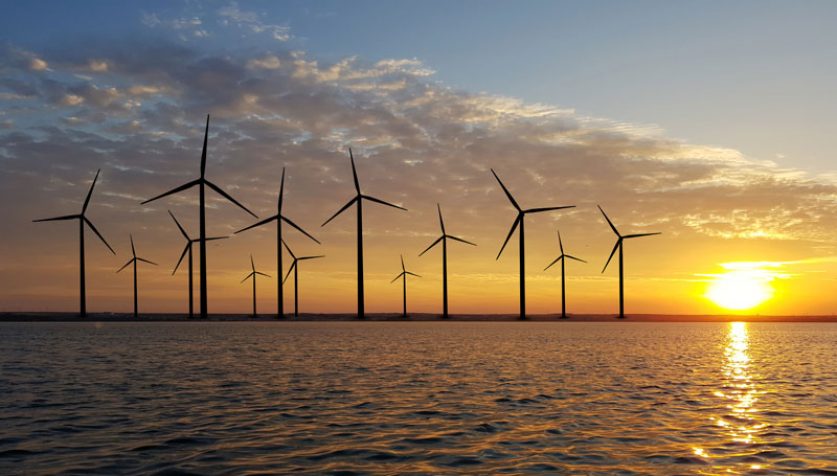 Three renewable energy suppliers have been granted temporary derogations from the energy price cap that came into effect at the beginning of the year.
Ecotricity, Good Energy, and Green Energy will be allowed to charge customers more than the set limit for electricity on standard variable tariffs (SVT), given that all their electricity is generated from renewable sources. Customers on default tariffs from those supplier would still receive protection, energy market Ofgem confirmed.
The price cap, introduced following government legislation and administered by Ofgem, limits the amount energy suppliers can charge customers on SVTs and default tariffs to £1137 a year for average consumption on a dual-fuel tariff paid by direct debit.
However, in February last year the government confirmed that green energy tariffs could be exempted from the cap, to prevent the cap from penalising green energy companies which generate 100% of their electricity from renewable sources, which is often more costly than using legacy, non-renewable sources, and to prevent the cap from curtailing investment in renewable energy infrastructure.
However, the exemptions were to be issued at Ofgem's discretion. Last week the regulator confirmed it had issued three such derogations, for Good Energy's Electricity, Ecotricity's Electricity and Electricity + EV, and Green Energy's Still, Sparkling and Tide SVTs. The exemptions will last until 31 March 2019, the date at which the level price cap is due to be reviewed. At that time the suppliers will be required to provide further evidence to the regulator to receive a permanent reprieve from the cap.
Juliet Davenport, CEO and Founder of Good Energy said: "If Britain is to kick its fossil fuel habit, long-term investment in renewable energy is required; Ofgem has recognised that Good Energy is distinct from most other suppliers in providing that investment."
"Derogation means we can continue paying generators a good price, establishing a clean energy marketplace. It also means our commitment to research and development, particularly home energy generation, is strengthened," she added.
Ofgem also granted renewable supplier Pure Planet "temporary directions for alternative compliance assessment" for the price cap. Ofgem said that the company's non-standard charging structure—Pure Planet charges customers the wholesale price it pays for fuel, plus £10 a month, to cover its standing charge and margin—meant applying the price cap would "not have been in the best interest of most of its consumers." The reprieve will last until 31 December this year.
Steven Day, co-founder of Pure Planet, distinguished the exemption his company received from the derogations from the cap obtained by other renewable suppliers.
"Only some green suppliers have applied for the derogation – which means their customers will potentially pay more than the cap – but not all renewable suppliers have done so. Pure Planet, and some other non-derogated green suppliers, shows that it's feasible to offer green power for less than the cap," he said.
"Pure Planet's transparent and great value tariff complies with the cap; our members will never end up paying more. And they get clean renewable electricity and carbon offset gas."