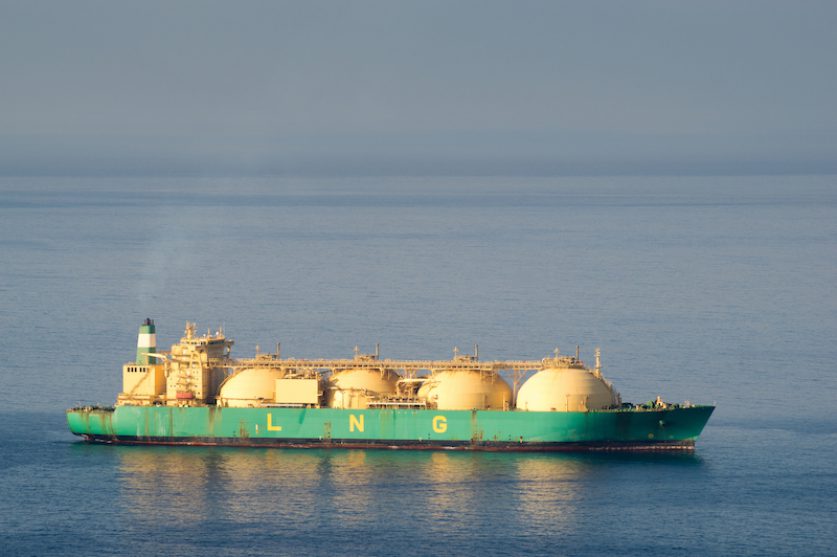 Energy suppliers are expected to slash the cost of dual-fuel tariffs from next year, as the market price of gas has cratered amid fierce competition.
A glut of gas supplies—flooding Europe from the US, Russia and Qatar—have pushed gas prices across the continent down 50%, to a level not seen in a decade.
In the UK, record imports of liquified natural gas (LNG) brought prices down from 55.63p last September to 24.75p per therm this year–a 10-year low. 
With the US and Russia vying for a share of Britain's gas market—still lead by Qatar—imports more than doubled, from  five million metric tonnes last year to 12 million this year.
And with record numbers of seabound cargoes still landing in the UK, and, prices—below 40p per therm for months—are likely to stay low, even as temperatures fall and demand for gas increases.
James Huckstepp, an analyst at S&P Global Platts, forecast that prices could fall by a further 30% to 27p a therm in 2020, as the flow of LNG into Europe continues unabated.
"This trend is set to endure into 2020 as the US continues to ramp up its LNG export capacity while Russia, which is Europe's largest gas supplier, refuses to reduce flows to Europe as it seeks to protect market share despite low gas prices," he said.
Energy analysts Cornwall Insights have forecast that tumbling gas prices could mean an adjustment downward of the energy price cap in April, cutting the bills of the 15 million households protected by it.
Falling gas prices throughout the year already prompted Ofgem to slash the level of the price cap from October. Gas prices have fallen a fifth since then, while the winter weather has stayed mild, dampening demand. And that's all good news for consumers.
"A significant fall in gas prices is likely to result in lower tariffs for customers," James Brabben, an analyst at Cornwall Insights, said.
Some suppliers are already passing the benefits of lower wholesale prices onto their customers. Challenger supplier Octopus Energy became the first energy firm to cut prices for 2020, lowering the rates on its standard variable tariff by an average of £160 from 15 January—a move which will lower the energy bills for 250,000 customers.