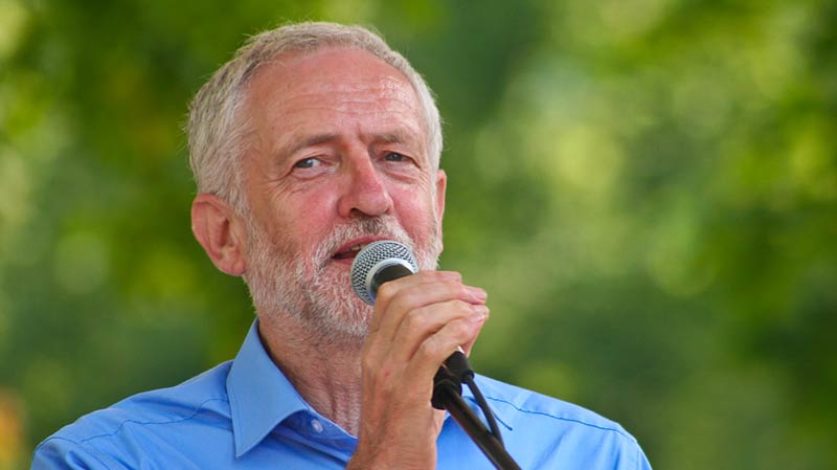 Following a leaked draft last week, the Labour Part Manifesto has been officially published, and contains provisions aimed at nationalising UK energy infrastructure.
The first section of Labour's manifesto focuses on "creating an economy that works for all", and achieving a lot of that through increased nationalisation, or "widening ownership of our economy".
Stating the problem that is blamed at least in part on general issues with privatisation of basic goods and services, the manifesto states: "our private energy providers overcharged customers by £2 billion in 2015." Labour promise to turn the energy market around by "transition[ing] to a publicly owned, decentralised energy system".
Labour's energy policy generally aims to tackle the 'energy trilemma', that is, the need to (a) maintain a secure energy supply, (b) at a reasonable cost, all the while (c) ensuring environmental commitments are met.
Their approach to the first (and to some degree second) point would involve decentralising and part nationalising supply/distribution, while providing insulation to four million homes and building a further one million carbon-neutral homes to reduce waste.
They will support "the creation of publicly owned, locally accountable energy companies and co-operatives to rival existing private energy suppliers, with at least one if every region". They also plan to allow publicly owned local companies to buy out regional grid infrastructure with the ultimate aim of transitioning all grid infrastructure to public ownership over time.
While conceding that further engagement and switching is the best way for individual customers to cut down their energy expenditure, Labour acknowledge those who, for various reasons, don't or won't switch. In order to help these customers, they are proposing to implement an "immediate emergency price cap", preventing the average annual dual fuel bill from exceeding £1,000.
They plan to further decarbonise supply from the top of the stream by banning fracking entirely, and pledging to develop renewable projects including tidal lagoons – though no specific projects are mentioned in the manifesto.
Developing these renewable projects is set to "create manufacturing and energy jobs", over and above working towards hitting carbon targets.
Nuclear power will "continue to be a part of the UK energy supply", should Labour get into power. "We will support further nuclear projects and protect nuclear workers' jobs and pensions."
Labour's energy policy relates to their approach to Brexit, insofar as they wish to maintain access to the European internal energy market which currently allows for tariff free exchange of energy with countries on the continent.
Polls released in the days since the leak of their manifesto draft (though conducted beforehand) showed Labour's position improving slightly, but remaining well behind the Conservatives. The two parties held 32% and 47% respectively of the support of the electorate, according to Opinum/Observer polls.
A poll from ComRes however, conducted in the days immediately after the leak, showed a 5 point jump for Labour, though still only gave them 30% of the support, with the Conservatives at 48%, despite a 2 point drop.